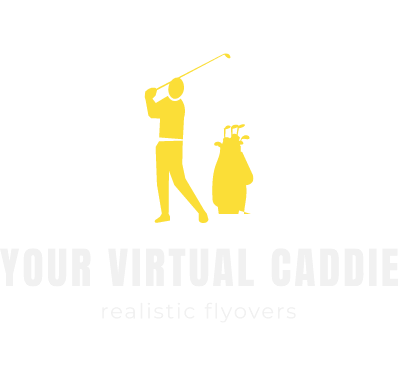 Your Virtual Caddie Presents Golf Courses in Digital Multi Media Formats
Trying out a golf course for the first time? and Want to see how the course plays and looks before you arrive? Well now you can.
Introducing Your Virtual Caddie.
Your Virtual Caddie offers you realistic flyovers of Golf holes,
no drones used
that are creative and highly informative, giving you important information about how to play the hole with realistic views and then
having the option to review your game plan before, during or after a round.
Select the club from the listings you want to view and see how Your Virtual Caddie works, and don't forget the other great content, enjoy
As I waited on the tee, I looked down at my phone and watched the hole before I played it. Your virtual caddie showcased
great formats.
Roger Boomerang Farm Golf course
Wow! Thank you for presenting our golf course & facilities in such a sensational manner.
Fantastic concept, we appreciate it all.
Your Virtual Caddie was a Finalist in The National Sports Innovation awards for 2022